Latest news
Latest news from the lakes...
Lakes E-Newsletters
To sign up to receive these e-newsletters, click here.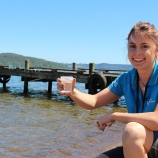 Small lifestyle block owners help sought for guide
13 June 2016
Bay of Plenty Regional Council is looking for owners of small lifestyle blocks to help develop a guide for good land nutrient management practices. Anyone who owns a property five hectares or smaller is welcome to contribute. The guide is planned following a council-commissioned report last year that found there are over 1000 properties five hectares or less around Lake Rotorua. Many of which have landowners...
Rotoiti Catfish Update
1 June 2016
Surveillance in Lake Rotoiti, Ōhau Channel, Lake Tarawera and parts of Lake Rotorua and has now been completed. Intensive catfish surveillance using fyke nets is currently underway in Lake Rotoehu. The catfish incursion appears to be limited to the western end of Lake Rotoiti; 330 catfish have now been caught and removed from Te Weta Bay, one was found and removed from Okere Inlet. No catfish have been found in Lakes Rotorua, Tarawera or...