Nutrient Management Plan documents
The intent of the nutrient management plans is to outline a pathway for the farm to meet its nitrogen discharge allocation and to identify areas on farm to align with industry good management practices to reduce the risk of N and P losses from farm. For most farms the nutrient management plan will support a resource consent application required to farm under Plan Change 10.
Nutrient Management Plan template.
Nutrient Management Plan User Guide.
Overseer have, to date, released best practice data input standards for completion of Overseer analyses. Bay of Plenty Regional Council has set out what input protocols it will use for implementing Lake Rotorua Nutrient Management Proposed Plan Change 10. Councils input protocols are based on the Overseer Input Standards and enable a more consistent approach between properties across the Lake Rotorua catchment.
Overseer will update these standards as new versions of OVERSEER® are released and Bay of Plenty Regional Council will update its data input protocols accordingly. For more information about Overseer® visit their website.
Overseer has transitioned to OverseerFM and the legacy Overseer will be retired on 30th June 2019. A guide has been developed to help landowners transition and set uyp their farm accounts in the new software.
BOPRC landowner OverseerFM farm account set up guidelines
Overseer Best Practice Data Input Standards
OVERSEER® has developed Best Practice Data Input Standards. The Input Standards give a range of recommendations on what input data to use.
Best Practice Data Input Standards for Version 6.2.3
Best Practice Data Input Standards for Version 6.3.0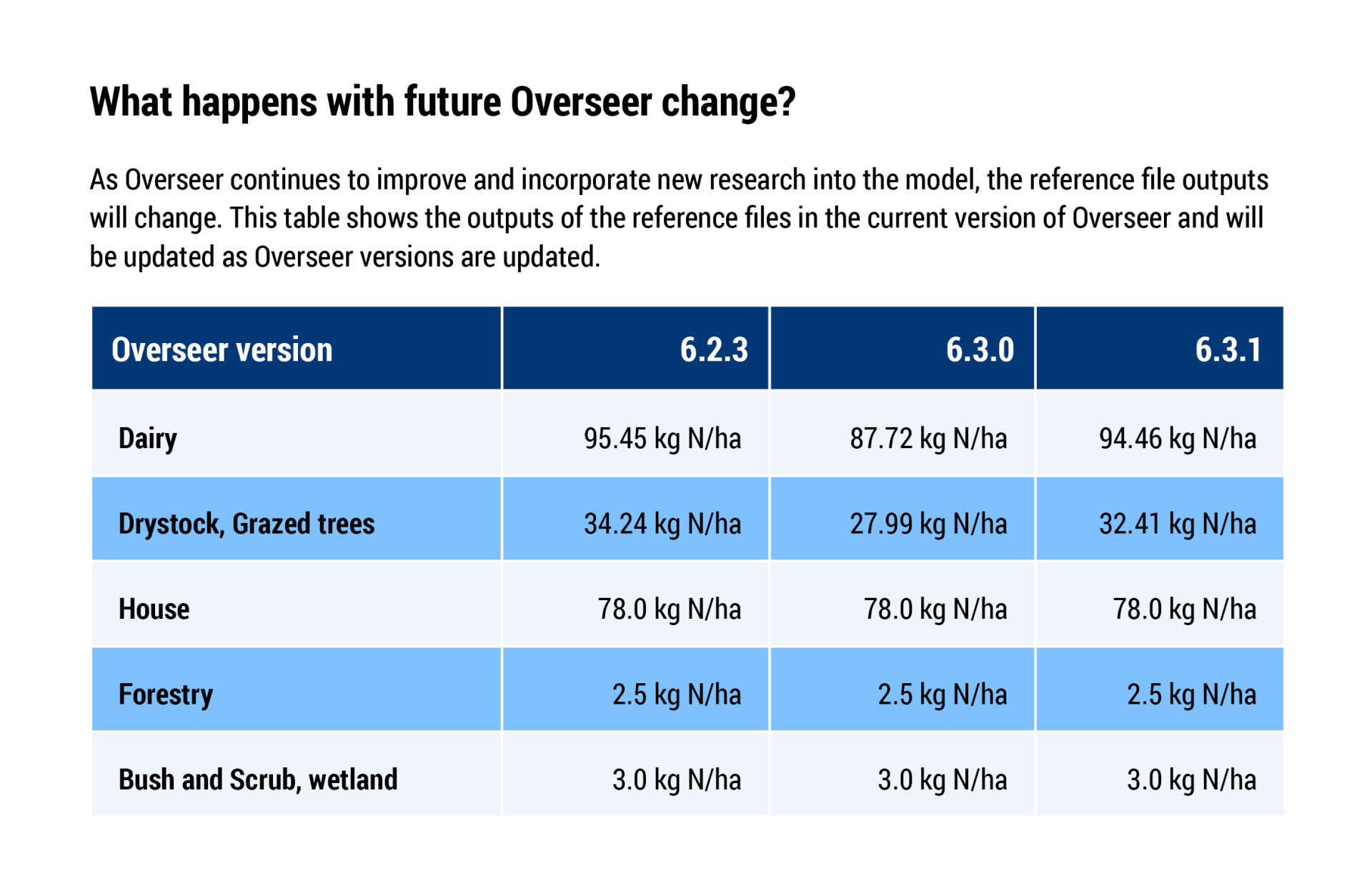 Bay of Plenty Regional Council data input protocols
Overseer has released a new model interface called OverseerFM.
Overseer Nutrient Budgets will be phased out by the middle of 2019, at which time this software will no longer be available to use.
Overseer has developed new, more user-friendly OverseerFM software that is available at www.fm.overseer.org.nz – more information can be found at https://www.overseer.org.nz/overseerfm.
XML farm files from this legacy software can be uploaded into an OverseerFM farm account. The files need to be created in (or have been updated to) version 6.2.3 or version 6.3.0.
If a farm system is being modelled in Overseer Nutrient Budgets please use:
Final practice note Rotorua catchment OVERSEER v6.3.0 (March 2018)
BOPRC has developed a 'Transition to FM guide' for Land Use Advisors so if a farm system is being modelled using Overseer FM please refer to:
OverseerFM BOPRC transition guide and protocols​.