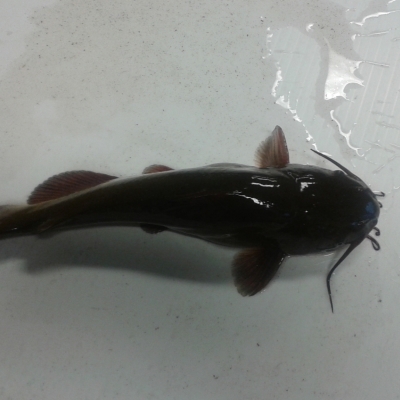 Rotoiti Catfish Update
1 June 2016
Surveillance in Lake Rotoiti, Ōhau Channel, Lake Tarawera and parts of Lake Rotorua and has now been completed. Intensive catfish surveillance using fyke nets is currently underway in Lake Rotoehu.
The catfish incursion appears to be limited to the western end of Lake Rotoiti; 330 catfish have now been caught and removed from Te Weta Bay, one was found and removed from Okere Inlet.
No catfish have been found in Lakes Rotorua, Tarawera or Rotoehu to date.
Options to further contain, control and eradicate catfish from Lake Rotoiti were discussed by representatives from Te Arawa Lakes Trust, Lakes Water Quality Society, and freshwater fish experts from University of Waikato, NIWA, DOC and Fish and Game, at a workshop on 19 May.
Based on the workshop recommendations, our team are now investigating options for installing a net-based cordon to contain any catfish remaining in Te Weta Bay, as a first step. We'll be consulting tangata whenua and local residents on cordon specifics in the coming weeks, as we identify the most feasible options.
Once a cordon is in place, we will be testing control methods (such as different bait types, netting and electric fishing methods) to determine which are most effective at scale, while minimising impacts on dabchicks and other non-target species.
A range of research options are being considered for assisting with this work, including:
Development of environmental DNA technology for catfish detection from water samples
Acoustic tagging to understand catfish behaviour in Lake Rotoiti
Trialling different barriers to catfish movement such as electric barriers or bubble curtains
The use of acoustic and pheromone based attractants
If you have any concerns, questions or feedback about this work, please give me a call on 029 368 7571 to discuss it.
If anyone sees a catfish in the Bay of Plenty, they should report it to us by calling 0800 STOP PESTS (0800 786 773).
Please see our catfish factsheet and webpage www.boprc.govt.nz/aquaticpests for background information.