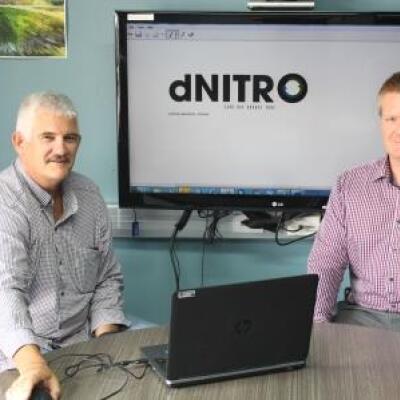 Tool launched to check if money grows from trees
23 February 2017
An online tool has been launched to help landowners in the Lake Rotorua catchment understand the potential economic gains from converting all or parts of their property to pine or Mānuka.
Toitu Te Waonui, a Māori forestry initiative group comprising Interpine Innovation, Tuia Group and iwi leaders have developed dNITRO with funding from Bay of Plenty Regional Council and Ministry for the Environment as part of the Low Nitrogen Land Use Fund.
Regional Council general manager integrated catchments Chris Ingle says the purpose of the fund is to assist landowners with reducing nitrogen discharged on to their land and entering Lake Rotorua.
"We are committed to supporting landowners to do their part to protect lake water quality."
"The decision to award funding to Toitu Te Waonui aligns with our key priority for the fund by promoting uptake of existing low nitrogen land uses such as pine and mānuka."
Toitu Te Waonui Project manager Andy Dick says the user-friendly, spatial tool is particularly useful for Māori landowners.
"It fills a knowledge gap that exists for landowners who are looking to plant out less productive land into trees."
The next phase of the project will see Toitu Te Waonui reach out to Māori landowners and guide them through the tool to show opportunities and funding avenues available.
The dNITRO Land Use Change Tool is now live at www.dnitro.co.nz