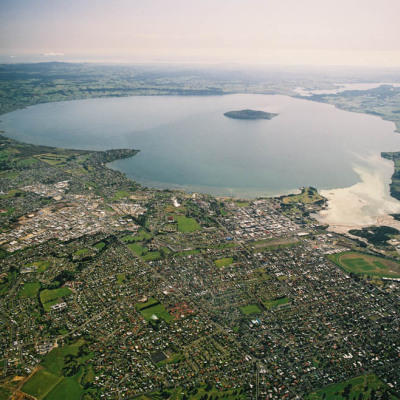 There is still time for talk
7 August 2015
The Bay of Plenty Regional Council has made changes to the proposed draft rules in response to the the consultation process in October 2014.
Bay of Plenty Regional Council Chairman Doug Leeder said that over the last two and a half years they have been listening and consulting with the Rotorua community on ways to achieve a reduction in nutrient discharges into Lake Rotorua, and the form of rules "to achieve a clean lake that we can all be proud of".
"It is important for council to continue to listen and engage with all small block owners (<4 hectares) within the Rotorua catchment as we recognize their divergent views. We will continue to give consideration to this feedback before public notification of the proposed draft land use rules".
Small block owners have had a number of representatives involved in this process to date, and the Council will now broaden these conversations to enable all small block owners to discuss these draft rules.
He also said that council has invested in this collaboration and consultation process "as we are funded by ratepayers we would like to avoid diverting any funds to finance potentially unnecessary legal bills". Timing for public notification has not been set.
An outline of the proposed rules in their current draft state has been compiled to assist these conversations, and the Council is working with small block owners over the coming week to determine what other information they require.
In addition to this, the Council is preparing an easy to follow guide of the formal RMA process, to ensure all Rotorua residents will understand how they can be involved in defining the final rules. Once timings have been determined this guide will be reissued to include the dates of the public submission process, and an advertising campaign will be implemented to ensure everyone is aware of how and when they can be heard.
Any small block owners (<4 hectares) within the Rotorua catchment who wish to receive information directly from the Council may do so by emailing their preferred contact details to rules@boprc.govt.nz . If you are uncertain if your property is within the Rotorua catchment, a map showing the affected areas can be viewed on rotorualakes.co.nz