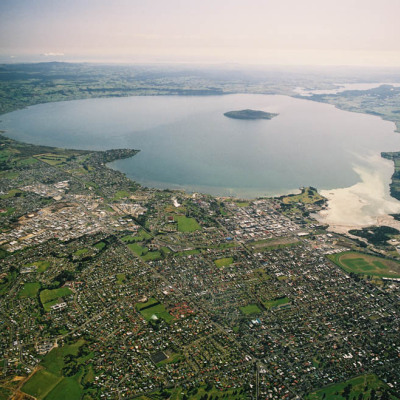 Symposium on lake water quality to focus on weeds and wallabies
29 January 2015
Lakes Water Quality Society presents a symposium on Thursday 12 March and Friday 13 March 2015 in Rotorua, proudly supported by Bay of Plenty Regional Council. The symposium will have two themes: dealing with Lake Weed, and the problem of animal pests in forested lake catchments.
Papers will be based on the best New Zealand and international expertise. They will discuss dealing with Lake Weed – both practical and theoretical aspects. Special attention will be given to weed harvesting as a means of improving amenity and reducing nutrients at the same time.
The day on animal pests will focus on the Lake Okataina catchment as a case study. Sessions will deal with the effect of browsing animal pests on forests and lakes, and how to control them. The broadening threat of wallabies will receive special attention.
LWQS has successfully run eight symposia over the past fourteen years. In this symposium, as in the earlier ones, they will present the latest knowledge on sharply focussed issues. Their symposia bring together local government councillors and staff, interested members of the community, scientists and those with commercial interests.
Expect to see displays describing Lake Weed harvesters. The symposium will be preceded by a field day on Wednesday 11 March visiting Lakes Okataina and Rotoehu. The venue for the main symposium is the Sir Howard Morrison Performing Arts Centre (formerly the Convention Centre) in Fenton St Rotorua.
For inquiries please contact symposium@lakeswaterquality.co.nz. The draft programme is available on http://lakeswaterquality.co.nz/