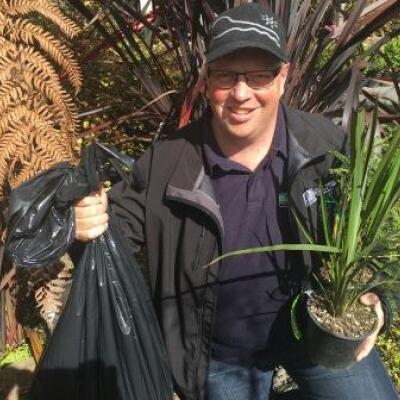 Swap a plant
27 October 2016
Rotorua locals who have been out in the garden clearing weeds can swap them for free native plants. Bay of Plenty Regional Council staff will be at Rotary Market, Kuirau Park this Saturday giving away 300 native plants in exchange for weeds at its Weed Swap stall.
Land Management Officer Shane Hona says the annual stall is a way for Council to raise awareness about weeds found in Rotorua and provide advice on how to stop them from growing back.
"We're particularly interested in any weeds that have popped up unexpectedly that people may not have noticed before so we can help identify them and talk about the benefits of planting native plants instead."
A range of native plants will be available at the Weed Swap stall, including grasses, shrubs and trees. Regional Council staff will be at the Kuirau Park market from 8am-1pm on Saturday, or until all the native plants are swapped.
To make the weeds easier to dispose of they should be contained in bags such as a black household rubbish bag.