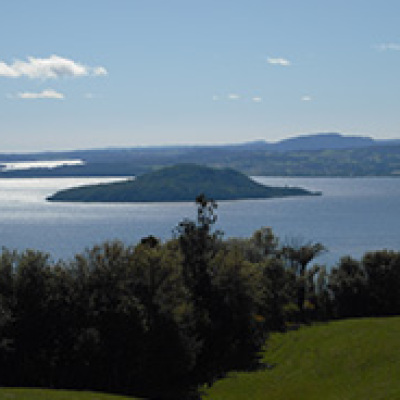 Rural land owners could see money growing on trees
11 June 2020
Landowners in the Rotorua catchment can get a better understanding of the financial rewards of switching their land use to trees thanks to an upgrade to the dNitro Land Use Change Tool.
The web-based tool, funded by the Rotorua Te Arawa Lakes Programme, has made it easier for landowners to see how they can cash in on trees and has proven popular since it was first developed in 2017. The upgrade better reflects the real value of converting all or parts of a property to pine, manuka or other tree types.
The programme now includes a wider range of tree species to compare - the original dNitro tool only included pine and manuka.
It also allows landowners to consider how they can benefit from One Billion Tree Fund grants and proposed changes to the New Zealand Emissions Trading Scheme (NZETS).
Bay of Plenty Regional Council Senior Project Manager, Rosemary Cross, says dNitro has been popular since it was first established because landowners can use it from the comfort of their own home and in their own time.
"The tool was originally funded by the Rotorua Te Arawa Lakes Programme as part of the Low Nitrogen Land Use Fund. It's one of the ways we are helping to support landowners to reduce the amount of nitrogen used on to their land which enters Lake Rotorua.
"We know that land use change is crucial to protecting Lake Rotorua, but we are also aware that the decision to make land use changes can be challenging for landowners.
"With dNitro they can look at the numbers and see the real financial benefits of making a change which will also have a positive environmental impact. They can see what it will look like on their land, while they are sitting at home. Then, if landowners think it is the right move, they can talk to our Land Management Officers who will support them through the process."
The forestry initiative group Toitu Te Waonui developed the tool. Project manager Andy Dick says there's never been a better time for landowners in the Rotorua catchment to switch to forestry.
"The latest nominal settings, particularly with the enhancements of the NZETS and access to the One Billion Tree Fund, have improved the financial returns from planting trees.
"While landowners around the country can benefit from NZETS and One Billion Tree Fund, the Rotorua catchment is unique because landowners here can also access the Incentives Scheme, which is a significant boost."
The Incentives Scheme sees the Regional Council "buy" the nitrogen from landowners who are willing to sell it and make permanent land use change.
To see more go to www.dnitro.co.nz
What's changed?
A wider range of tree choices to compare
Grants from One Billion Tree Fund can be included
Proposed changes to NZETS included
Up dated log prices, farm profitability and manuka yields