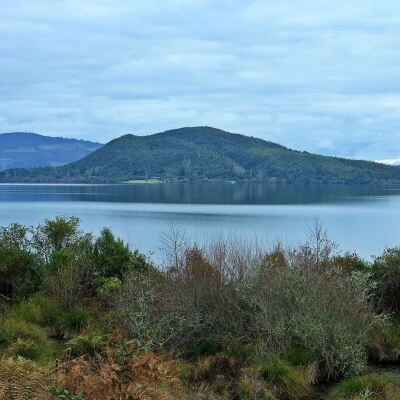 Open session to help rural landowners
13 May 2016
Rural landowners in the Lake Rotorua catchment are being encouraged to talk to Bay of Plenty Regional Council staff to find out what changes they might need to make under proposed rules to protect Lake Rotorua water quality.
"People see the word "rules" and think they will need to make a lot of big changes, but to date a number of landowners have found they are currently meeting their 2032 nitrogen discharge allowance (NDA) because of changes they have already made on their land," Regional Council Land Resources Team Leader Rosemary Cross says. "Talking to us has also given people who are not at their NDA a level of certainty of where they need to be by 2032."
Under the proposed rules, landowners will be given an NDA, which is the maximum amount of nitrogen that can be discharged on a farm by 2032. The Regional Council's $2.2 million Land Use Advice and Support Service allows landowners to choose from a list of approved independent land use advisors to develop a nitrogen management plan that sets out how they will achieve their NDA.
Help and funding are available to support landowners, Rosemary says. "There is enough funding for every landowner who needs to develop a plan to work one-on-one with some of the leading agricultural advisors in the region and there is no cost to the landowner.
"The first step is to talk to our Land Management Team, particularly if you own a farm larger than 40ha because it is likely that you will need resource consent by July 2017."
There will be an open information session on Tuesday, May 17 from 11 am to 7 pm at the Bay of Plenty Regional Council office on Arawa Street for landowners in the catchment. If you are unable to make the open information session call the dedicated landowners' advice line 07 921 3377 to arrange for a staff member to visit.
ENDS
For more information contact Hariata Ngatai, Marketing and Communications Advisor on 027 588 8170 or hariata.ngatai@boprc.govt.nz
Photo credit: Colin Brake