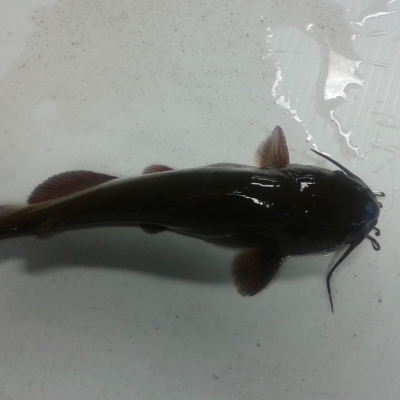 Rotoiti Catfish Update
8 April 2016
Catfish surveys have continued this week with fyke netting in the western end of Lake Rotoiti now complete.
Nets were set along the Lake Rotoiti shoreline from Te Weta Bay through to Otaramarae, and from Okawa Bay along to Okahutoroa Bay with no further catfish being caught.
The University of Waikato's electric fishing boat was also deployed in the Ōhau Channel this week and along the south-eastern shoreline of Lake Rotorua, with no catfish sighted.
The attached map shows our search activity to date. Netting has targeted the main catfish feeding zones near the lake edge.
Also attached is a photo of a deployed fyke net in Lake Rotoiti.
Next week, fyke netting will continue into the eastern end of Lake Rotoiti.
If anyone sees a catfish in the Bay of Plenty, they should report it to us by calling 0800 STOP PESTS (0800 786 773).
Our catfish factsheet and webpage www.boprc.govt.nz/aquaticpests for background information.