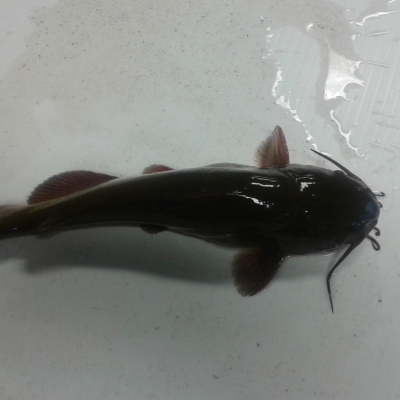 Rotoiti Catfish Update
22 April 2016
Netting this week has focused on lowering catfish numbers in Te Weta Bay and Okere arm in Lake Rotoiti.

A further 66 catfish were caught in Te Weta Bay, no further captures in Okere Arm.

The University of Waikato electric fishing boat has also been operating this week – no catfish have been found so far in Lake Rotorua.
Netting in the north-western bay of Lake Rotoiti will continue next week.
Operational updates were provided to the Rotorua Lakes Recreation Forum and to the Lake Water Quality Society Committee meeting this week.
If anyone sees a catfish in the Bay of Plenty, they should report it to us by calling 0800 STOP PESTS (0800 786 773).
Please see our catfish factsheet and webpage www.boprc.govt.nz/aquaticpests for background information.