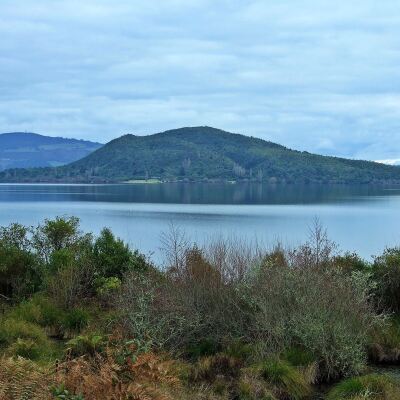 Landowners encouraged to attend Land Use Opportunities Symposium
12 June 2015
Lake Rotorua catchment land owners will be informed and inspired about ways to reduce nitrogen discharges next week at the Land Use Opportunities Symposium on 16 – 17 June.
The free Symposium held at the Rotorua Energy Events Centre has already received significant interest but more land owners are encouraged to register as space is limited. The Symposium aims to support landowners who will be affected by new nitrogen rules designed to improve water quality in Lake Rotorua.
Hosted by Bay of Plenty Regional Council (BOPRC) and Grow Rotorua, the two day event will feature a wide range of high calibre guest speakers discussing environmentally sustainable farming, business innovation and opportunities for land use change in the Lake Rotorua catchment.

Grow Rotorua proposed the idea for the Symposium and chief executive Francis Pauwels says they are committed to helping find viable alternative land use options for farmers to consider.

"A lot of resources have gone in to the commercial rigour and understanding the market channels in each case to help land owners make changes or new investments.

"We have also been insistent that the industry professionals themselves present the information so that farmers can speak directly with those who are committed to and invested in the various agribusiness options.

"It won't be easy to make transitions in the current environment, however a great place to start is to know what alternatives there are and where to get real help," he explains.

BOPRC Rotorua Catchments Manager Helen Creagh says she would like land owners to walk out of the Symposium feeling more confident about the new rules with the knowledge there is support and help available.

"Up until now we've been speaking about the rules and this Symposium is about working together on possible solutions, with case studies and speakers from across the country providing credible ideas critiqued by Land Technical Advisory Group.

"We want to open the door to all Lake Rotorua catchment land owners to come and have a chat to us about the process."

Speakers at the symposium will discuss innovative Land Use Change options such as Forestry, Closed-Loop Dairying, Dairy Goats, Manuka Honey, Biomass Cropping and Biofuels, Hazlenut producton, Horticulture and more.

Comvita's Manuka Plantation Manager John Burke will be speaking on the potential for Manuka plantations for honey at the symposium and says the event is a great starting point for farmers.

"This is an ideal opportunity for farmers to get two days of information in order to start considering their land use options that take into account environmental constraints as well as economic impacts.
"Many farmers are at the beginning of these considerations and all the speakers at the symposium, such as the 2015 BOP Ballance farm environment winner John Ford, will be able to provide real advice on how they can effectively and efficiently retire their marginal land or riparian strips within the Rotorua catchment."