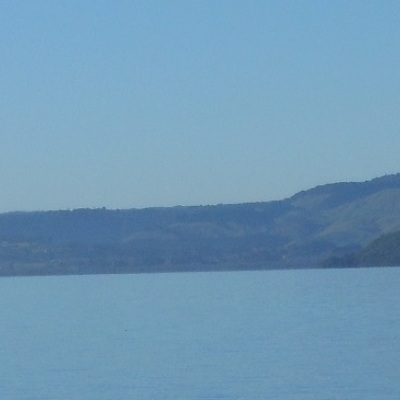 Land-use change for Lake Rotorua catchment
18 December 2015
The Resource Management Act (RMA) process for land-use change surrounding Lake Rotorua has begun with the proposed Lake Rotorua Nutrient Management Rules being unanimously adopted at the Bay of Plenty Regional Council's Regional Direction and Delivery Committee (RDD) meeting on Monday 14 December.
The proposed rules require on-land practices in the Lake Rotorua catchment to reduce nitrogen entering Lake Rotorua by 140 tonnes by 2032, in order to meet the lake water quality targets set by the community in 2008.
RDD chair Paula Thompson says adoption of the proposed rules is just the beginning of the formal process, leading on from pre-consultation which has occurred over the past two and a half years.
"It has been a long process to get to this point, but it's still just the beginning of formal engagement.
"The proposed rules being adopted is not a sign that the process or the rules are finalised – in fact, a change was made in the meeting on Monday after the Lake Water Quality Society put forward a proposal to increase the threshold for properties to be excluded from nitrogen limits from 4ha to 5ha, which was agreed upon by council.
"The past two and a half years signals a greater focus on engagement and collaboration between the community and regional council, marking a change in how council approaches plan changes. Now we are at the beginning of the formal process, but this doesn't mean we have finished talking – we want to hear from people, particularly those that will be directly affected by the rules."
Now the proposed rules have been adopted, the first step in the formal consultation process is to request feedback specifically on the technical documents referenced in the rules. These technical documents have been available online for some time, and people now have until January 29 2016 to provide their feedback to council.
The technical documents include data used to create reference files that are designed to represent dairy and drystock farm systems in the catchment as an average of respective allocations, and how best practice is established around fertiliser management within nitrogen management plans.
Council also agreed to notify the proposed rules on February 29, 2016 and for this to be followed by an extended submission period. This will enable everyone to provide feedback on the proposed rules to help refine them, prior to becoming operative.
"We are committed to working alongside farmers and our community to make sure these rules are fit for purpose. The rules will have a minimal impact on some people and properties and a greater impact on others. Come and talk to us about how the rules affect you, what we can do to assist and how you can use that information to create a submission for the formal notification period," says Ms Thompson.
This work is part of the Rotorua Te Arawa Lakes Programme, which is a collaborative partnership between the Bay of Plenty Regional Council, Rotorua Lakes Council and Te Arawa Lakes Trust.
To provide comment on the technical documents and for more information, visit www.rotorualakes.co.nz/draft-rotorua-rules
Background
The Lake Rotorua Nutrient Management Rules are part of the Rotorua Te Arawa Lakes Programme, which is responsible for meeting water quality targets set out in the Resource Management Act for the 12 Rotorua-Te Arawa lakes. The purpose of the unique programme is to enable a sustainable economic, lifestyle and cultural future for the lakes. This will be achieved by improving and protecting overall health and water quality.
The Rules are in relation to a required 140 tonne reduction in nitrogen in Lake Rotorua by 2032 through land use change in the Lake Rotorua catchment, in order to meet part of the water quality target for Lake Rotorua laid out in the Resource Management Act.
The water quality target requires a total 320 tonne nitrogen reduction in Lake Rotorua. This will be achieved through an integrated framework which comprises four distinct components:
50T will be achieved through engineering initiatives undertaken through the RTALP (P-locking, Ohau Wall and Zeolite/Tikitere trials)
100T achieved through voluntary land use change. A funding pool of $40m has been provided for this purpose and the Incentives Board was established in 2014 to manage the distribution of these funds.
30T achieved through the voluntary removal of Gorse within the Rotorua catchment. In 2014 the Gorse Conversion Project was established to fund the conversion of mature gorse to production forestry, native bush or other low nitrogen leaching activities.
140T achieved through these proposed land use rules.