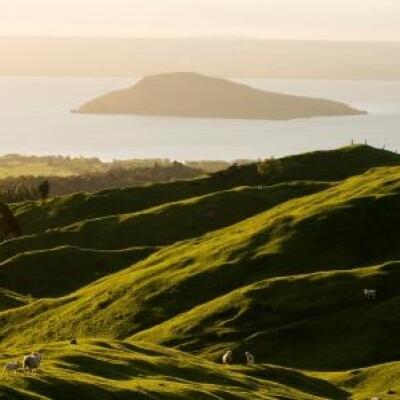 Incentives Scheme gains momentum
9 March 2018
The Lake Rotorua Incentives Scheme has secured 10 deals to date which will result in removing 10.7 tonnes of nitrogen from Lake Rotorua.
Negotiations are also near completion with another large landowner, who has opted for land use and management changes, which will remove approximately 8.5 tonnes of nitrogen from the lake.
The $40 million Incentives Scheme has been set up to buy nitrogen from landowners who want to permanently lower their nitrogen discharge to the lake, with the aim of buying 100 tonnes of nitrogen by 2022.
These 11 deals would bring the total amount of nitrogen removed from Lake Rotorua to 19.2 tonnes.
Lake Rotorua Incentives Committee chairman Norm Bruning said being able to secure almost 20 per cent of the target was a real milestone for the programme.
"We have made some breakthrough deals so far and are developing more momentum, with four new deals in the pipeline."
For landowners who have signed up to the scheme it has been a win-win situation for them and for Lake Rotorua, he said.
"It's exciting to see how open minded these landowners are being with these new land use opportunities and the benefits they are getting back from the Incentives Scheme."
The target for the rest of this year was to secure another 15 tonnes of in-lake nitrogen which would cross the one-third threshold, he said.
One landowner has already sold all his cattle and is looking at sub-division and eco-tourism as new ventures for his property.
"The incentives deal worked for me. It was a smart business decision more than anything else. The eco-system is delicate and a real priority at the moment, it is going to be a balancing act so we all have to do our part," he said.
He encouraged other bigger landowners to make contact with the Regional Council to discuss the scheme and what it could do for them.
"I was surprised with what was on offer and think other landowners in the catchment would be too.
"Low nitrogen land uses are not necessarily less profitable, you just have to think more laterally and the money from the scheme makes these new business ventures more viable.
"You just have to have to find something that works for you."
Although negotiations over the deal took over 18 months he still walked away with an "attractive deal".
If you've thought about making changes or want to know more call Jude Pani on 027 456 1504 or email jude.pani@boprc.govt.nz.
What is the Incentives Scheme?
The Incentives Scheme is part of the Integrated Framework, with the Gorse Conversion Fund and Plan Change 10, to permanently reduce the level of nitrogen entering Lake Rotorua by landowners selling their nitrogen allocation to the Incentives Board.
ENDS
For further media information please contact Ruth Keber, Communications Advisor, on 027 588 8170 or by email at ruth.keber@boprc.govt.nz .