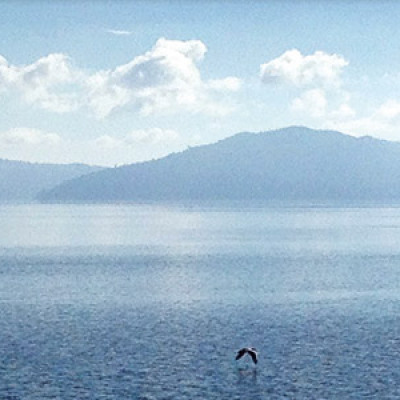 Further submissions sought on lake rules
4 July 2016
There is still time to have a say on the proposed Lake Rotorua Nutrient Management rules, with a further submission phase giving the community an opportunity to provide feedback on what has been said to-date.
The proposed rules aim to reduce nitrogen by 140 tonnes through land use changes in the Lake Rotorua catchment, in order to meet lake water quality targets by the community in 2008.
The proposed rules were publically notified by the Bay of Plenty Regional Council on 29 February 2016, with a total of 91 submissions received covering a range of topics, from lake water quality to suggestions for alternative methods to achieve necessary nutrient reductions entering the lake.
Regional Council Chair Doug Leeder says the second phase of formal consultation, open from 4 July until 1 August, gives people an opportunity to share their views and enabling as balanced a process as possible.
"We are now moving into the further submission phase of the formal Resource Management Act process. A summary of submissions is available for people to consider and provide further submissions supporting or opposing what other people have said based on how this impacts them or the wider community.
"It is not too late for your views to be heard and you still have the ability to affect the final rules. This is, however, the final opportunity for you to become involved in the development of the rules."
The three most significant topics raised with initial submissions include the use of alum dosing as a long-term solution to water quality issues, concerns around the science used to set water quality targets, and the potential use of alternative regulatory methods rather than the proposed rules and requirements.
Leeder says Regional Council still wants to hear more from members of the community who are impacted by what others have said in their submissions.
"Whether you are for or against the proposed rules or an issue that has been raised in initial submissions, it is important that we take a balanced approach to developing these rules. Formalising your views in the form of submissions helps us to do that.
"Putting these rules into place requires a collaborative approach between science, economic considerations, technical and legislative requirements, cultural values, national policies, and the history and cultural significance of the lake and our communities."
An independent hearing panel consisting of experienced commissioners has been appointed by the Bay of Plenty Regional Council. It will be chaired by the Retired Environment CourJudge Gordon Whiting. The other commissioners are Rauru Kirikiri, Gina Sweetman and Dr Brent Cowie. These commissioners have been involved in similar work around the country and they will consider the science that underpins the rules, the social, economic and cultural impacts and submissions made to form decisions on what the rules should be for Regional Council to endorse.
A submission summary document, along with the full submissions, can be found online at www.boprc.govt.nz, or in hard copy at the Regional Council office at 1125 Arawa Street or the Rotorua Library at 1127 Haupapa Street. .
A template can be found online for those who wish to make a further submission. A further submission must clearly identify which points made in previous submissions are being referred to in order for the submission to be taken in to consideration.
The further submission period is open from 4 July until 1 August. Next steps include the potential for additional research, followed by submitters having the opportunity to present their views to an independent hearing panel.
For more information and the submission template, visit www.boprc.govt.nz
Background
Proposed Plan Change 10 for Lake Rotorua Nutrient Management is just one part of the solution to reduce nitrogen entering the lake by 320 tonnes per year by 2032.
The rules have been developed over the past two and half years, signalling a greater focus on engagement and collaboration between the community and regional council.
Other approaches to achieve overall water quality targets alongside Proposed Plan Change 10include removing 50 tonnes of nitrogen through engineering initiatives, 100 tonnes of nitrogen through the $40 million Lake Rotorua Incentives Programme to buy voluntary land use change and 30 tonnes of nitrogen through the $2 million Gorse Conversion project by converting gorse.
The current proposed rules have been put together from almost 100 research and information reports, including from independent experts, community representation groups and engagement.