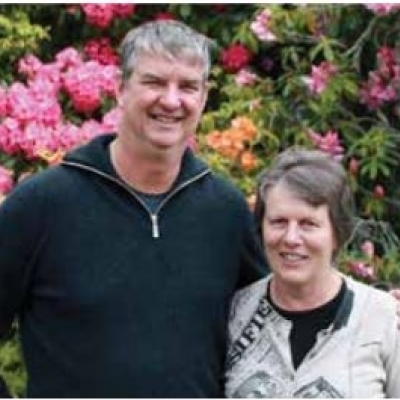 Farms in the Lake Rotorua and Lake Tarawera catchments win BFEA
17 March 2015
Photo Credit: BFEA
Last week the Balance Farm Environment Awards for the Bay of Plenty region were presented and two farms in our lakes catchments were announced.
John and Catherine Ford (pictured above), owners of Highlands Station in the Lake Tarawera catchment, took out the Supreme Award for 2015 while Tony and Margo Cairns owners of Oturoa Properties Limited in the Lake Rotorua catchment were winners of a Bay of Plenty Regional Council Award 2015.
Both have made tremendous efforts to improve the way that they manage their farms that is beneficial for the environment and also financially viable.
We congratulate them for their respective awards!
Read the Balance Farm Environment Awards – Bay of Plenty newsletter for more details about all the winners and information about the Field Day where you can visit Highlands Station.