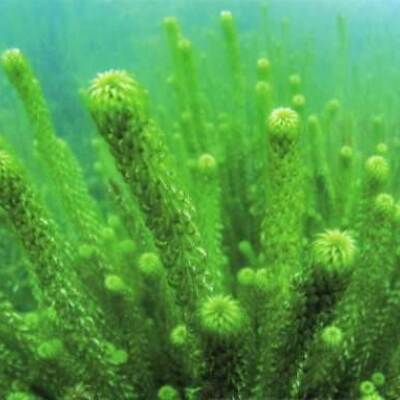 Aquatic Weed Spraying in Te Arawa Lakes
21 April 2022
Te Arawa Lakes Trust would like to inform you that aquatic weed control operations will be taking place intermittently between from the 2nd of May 2022 and will continue until the 6th of June 2022 in Lake Rotorua, Lake Rotoiti, Lake Tarawera, Lake Ōkataina, Lake Rotomā and Lake Rerewhakaaitu. These aquatic weed control operations will involve use of the herbicide Diquat dibromide. Further details of these control operations including maps of all spraying sites can be found in the Aquatic Weed Control Operational Plan at www.tearawa.iwi.nz.
Consent for these activities under the Resource Management Act has been granted by Bay of Plenty Regional Council (68367-AP). A stand down period or rāhui on the area of control prohibiting swimming, taking food, and collecting drinking water will be in place for 24 hours following control operations. Signage will be erected during this time to ensure all lake users are aware of this rāhui.
Why do we need to control aquatic weeds?
Invasive aquatic weeds such as lagarosiphon, elodea, egeria and hornwort are not native to Aotearoa. These aquatic weeds were introduced to the Te Arawa lakes and grow very quickly, forming thick beds of weed that reduce available habitat for Kōura and fish species and smother our native aquatic plants. These native aquatic plants play a significant role in the lake's ecosystem by increasing biodiversity, providing habitat for native fish and invertebrate species, and increasing oxygen levels in the water.
The aim of aquatic weed control operations is to reduce the spread and impact of invasive lakeweeds to allow our native aquatic plants to thrive. This is a key step in restoring the mauri of our lakes, and with our ongoing mahi we hope to see a decline in the presence of aquatic pest plants across the region and a long-term reduction in the need for large-scale control.
What is Diquat?
Diquat dibromide, more commonly known as Diquat, is one of only two herbicide ingredients approved for use in New Zealand water bodies and has been used in the Te Arawa lakes since 1960. Diquat is a selective herbicide and can target pest aquatic plants while having no effect on native aquatic plants. Once diquat enters a pest plant the plants' tissues are destroyed, causing the pest plant to die, and leaving more habitat space for native plants to colonise.
Is Diquat toxic to humans?
Diquat can be toxic when concentrated, however the product is highly diluted by the time it reaches our lakes and has no effect on humans or on our native species once diluted. The concentration rate needed to kill invasive lakeweeds is around 1 millilitre of herbicide per 10 litres of water. At this concentration, it is estimated that a 70kg human would have to drink 25 litres of lake water with diquat recently applied to feel any impact. Regardless of this exceptionally low toxicity to humans, there is a compulsory 24-hour rāhui or stand down period for areas sprayed with diquat to ensure no unforeseen health impacts to our community. Signage will be erected at each spraying site to ensure the public is aware of this rāhui.
The health and mauri of our people and our taiao are Te Arawa Lakes Trust's top priority in the delivery of these operations.
Is Diquat toxic to our taiao?
At the concentration rate needed to kill invasive lakeweeds, diquat is also considered non-toxic to fish species. Diquat has been used in Aotearoa since 1960 with no adverse ecological or biological effects detected. For more information on the use and safety of Diquat in Aotearoa, please see the following summary by NIWA https://niwa.co.nz/sites/niwa.co.nz/files/import/attachments/diquat.pdf.
Who is doing this work?
Management of aquatic weed control operations will be undertaken by Te Arawa Lakes Trust with support from Bay of Plenty Regional Council (BOPRC) and Toitū Te Whenua Land Information New Zealand (LINZ). Herbicide application will be carried out by registered contractor AquaAg Ltd.
Contact details:
Any queries should be directed to Te Arawa Lakes Trust via email aquaticweed@tearawa.iwi.nz or phone 0220283969. Further updates in relation to the work and treatment progress can be found on www.tearawa.iwi.nz and www.linz.govt.nz.