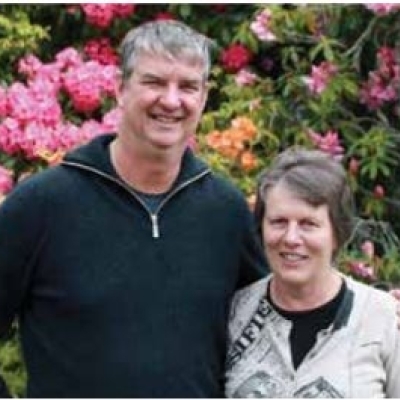 2015 National Award Winners from Rotorua
25 June 2015
Congratulations to John and Catherine Ford who are 2015 National Ballance Farm Environment Award winners and recipients of the Gordon Stephenson Trophy. John and Catherine Ford from Rotorua are the National Ballance Farm Environment Award winners for 2015, the first time a North Island farming business has won this award.
John and Catherine own 1240ha Highlands Station – a productive and well-maintained hill-country farm south of Rotorua. Sitting within the Lake Tarawera and Rotokakahi catchments, the farm's distinctive contour was shaped by volcanic activity which flattened forests, carved out hill faces and left the area covered in Phosphate-rich mud.
Judges felt that their property had the 'wow' factor and stood out as something special when visited by the judges.
John presented at the Land Use Opportunities Symposium held on 16th and 17th June and you can view his presentation in pdf format at www.rotorualakes.co.nz/symposium2015. John is also a member of the Tarawera Working Party that has provided valuable insight in to developing the draft Tarawera Lakes Restoration Plan.
Read more about Highlands Station and judges' comments here.