Latest news
Latest news from the lakes...
Lakes E-Newsletters
To sign up to receive these e-newsletters, click here.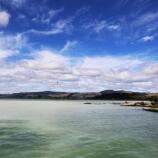 Rotoiti Catfish Update
23 December 2016
Since a live catfish was discovered in Lake Rotoiti in March, our Biosecurity team have been surveying the lake, deploying fyke nets, electric boat fishing, undertaking ongoing research and coming up with ideas with the aim of eradicating catfish. One of the actions to target catfish is to contain them in Te Weta Bay by installing a cordon at the entrance of the bay. The design of the cordon will include a small channel constructed in the...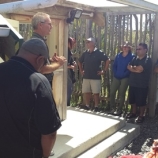 Health warning issued for Lake Okaro
16 December 2016
A health warning has been issued for Lake Okaro, near Rotorua, as routine monitoring results provided by the Bay of Plenty Regional Council have confirmed a bloom of potentially toxic blue-green algae. "The health warning means that people should avoid any activity which results in significant contact with the lake water," says Dr Phil Shoemack, Medical Officer of Health for Toi Te Ora – Public Health Service. Contact with...