Land Use Solutions
dNITRO Website – Land Use Change Tool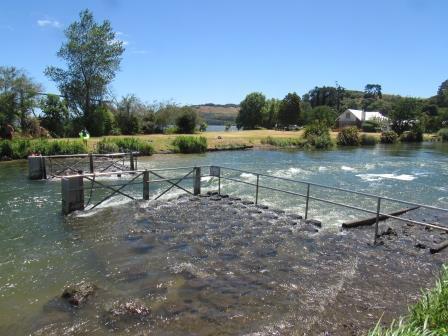 Funding granted by Bay of Plenty Regional Council: $136,900
Project managers: Toitu Te Waonui Ltd– Andy Dick and Ra Cleave
Project description: dNITRO is a user-friendly, spatial tool available on the internet that allows land owners in the Lake Rotorua catchment a first reference point to understand the economic gains from land use change to pine or Mānuka specific to their property.
Toitu Te Waonui is a Māori forestry initiative group comprising Interpine Innovation, and Tuia Group as well as highly regarded individuals.
The tool was launched on 20th February 2016 at www.dnitro.co.nz
Nutrient Best Practice Videos
Funding granted by Bay of Plenty Regional Council: $47,000
Project managers:Landconnect Ltd with support from the Lake Rotorua Primary Producers Collective (Spokesperson Jo Carr pictured) and Ballance.
Project description: Farmers in the Lake Rotorua catchment will feature in videos providing advice to other farmers about good nutrient management practice. The main objective is to reduce nutrients entering Lake Rotorua although the videos may appeal to a wider audience.
Topics covered in the video series will include understanding nitrogen and phosphorous cycles, effluent management, efficient nitrogen fertiliser use, how to integrate good nutrient practices into a farm nutrient plan and more.
The videos will be published on YouTube via the Lake Rotorua Primary Producers Collective website and project partner websites by June 2017.