What is being done for Lake Rotorua
Land Use Solutions
Nutrient Best Practice Videos
Funding granted by Bay of Plenty Regional Council: $47,000
Project managers:Landconnect Ltd with support from the Lake Rotorua Primary Producers Collective and Ballance.
Project description: Farmers in and around the Lake Rotorua catchment feature in the videos providing advice to other farmers about good nutrient management practice. Each video is supplemented with supporting information to help farmers decide if a particular nutrient practice will work within their farm system The main objective is to reduce nutrients entering Lake Rotorua although the videos may appeal to a wider audience.
The first video in the series is "Understanding Nutrient Cylcles":
See links below to watch the other videos in the series:
For more information on this project, visit the Lake Rotorua Primary Producers Collective website www.rotoruafarmers.org.nz/gmp
dNITRO Website – Land Use Change Tool
Funding granted by Bay of Plenty Regional Council: $136,900
Project managers: Toitu Te Waonui Ltd– Andy Dick and Ra Cleave
Project description: dNITRO is a user-friendly, spatial tool available on the internet that allows land owners in the Lake Rotorua catchment a first reference point to understand the economic gains from land use change to pine or Mānuka specific to their property.
Toitu Te Waonui is a Māori forestry initiative group comprising Interpine Innovation, and Tuia Group as well as highly regarded individuals.
The tool was launched on 20th February 2016 at www.dnitro.co.nz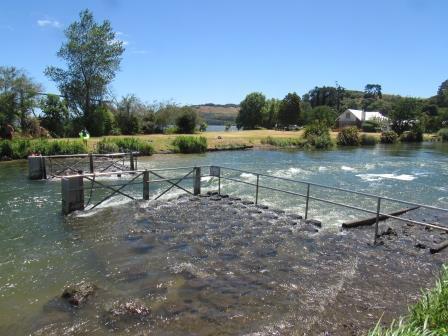 The Manuka and Kānuka Plantation Guide
There is a strong interest across New Zealand in growing Mānuka and Kānuka, and for the Rotorua catchment, it's an appealing low nitrogen loss land use solution.
The Mānuka & Kānuka Plantation Guide is a tool that has been released through combined funding from several Regional Councils. It provides information on the plants themselves, honey production, oil production, environmental and agricultural benefits, establishing plantations and long term management.
This guide was not funded under the Low Nitrogen Land Use Fund however it may provide further information in support of findings realised through the dNITRO land use tool.