Latest news
Latest news from the lakes...
Lakes E-Newsletters
To sign up to receive these e-newsletters, click here.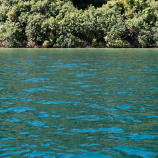 Emergency works to lower lake level
18 May 2018
Caption: The Lake Ōkāreka water level is already high and exceeds the target range now by more than 200mm after recent weather events. Photo: Bay of Plenty Regional Council Bay of Plenty Regional Council is about to invoke the emergency works provisions of the Resource Management Act to address rising lake levels around the Rotorua region going into winter. Council is taking this action before the winter months for two reasons. The Lake...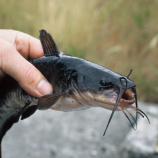 First resource consent issued under PC10
8 May 2018
The first resource consent to help improve Lake Rotorua's water quality under Plan Change 10 has been issued by Bay of Plenty Regional Council. The current load of nitrogen entering Lake Rotorua is calculated at 755 tonnes, contributing to its degrading water quality. This load needs to be reduced to 435 tonnes by 2032 to ensure that the water quality is improved, with 70 per cent of the catchment target met by 2022. Under...