Latest news
Latest news from the lakes...
Lakes E-Newsletters
To sign up to receive these e-newsletters, click here.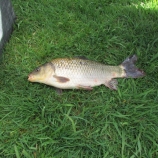 Possible algal blooms in parts of Tarawera
2 February 2018
The Bay of Plenty Regional Council has received a number of reports of possible algal blooms and water discolouration affecting parts of Lake Tarawera, including the Wairua Arm (near Hotwater Beach) and the area around the campsite at the outflow of Lake Tarawera. Algal blooms can be caused by potentially toxic cyanobacteria (also known as blue-green algae). Water sampling is underway to determine if cyanobacteria...