Latest news
Latest news from the lakes...
Lakes E-Newsletters
To sign up to receive these e-newsletters, click here.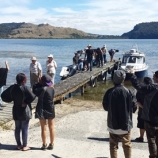 Tool launched to check if money grows from trees
23 February 2017
An online tool has been launched to help landowners in the Lake Rotorua catchment understand the potential economic gains from converting all or parts of their property to pine or Mānuka. Toitu Te Waonui, a Māori forestry initiative group comprising Interpine Innovation, Tuia Group and iwi leaders have developed dNITRO with funding from Bay of Plenty Regional Council and Ministry for the Environment as part of the Low Nitrogen Land...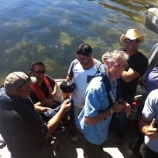 Rain needed for Rotorua lakes
1 February 2017
We all love a hot, dry summer and so far 2017's given us just that. But it comes with a downside: some of Rotorua's lakes are below their usual summer levels. Lake Rotoiti is approximately 50mm below its usual range for this time of year, with Lakes Rotorua and Ōkāreka also low. Bay of Plenty Regional Council principal engineering surveyor Graeme O'Rourke said river flows around the region were also in a low state as the...