Latest news
Latest news from the lakes...
Lakes E-Newsletters
To sign up to recieve these e-newsletters, click here.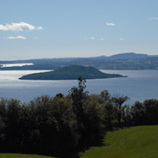 Students out and about to fight the spread of aquatic pests
22 December 2017
Bay of Plenty Regional Council summer student Jemma Hippolite and Te Wakaunua Te Kurapa are spending the holidays out and about educating the public about the region's lakes and how to protect them. Growing up in Rotorua, Te Wakaunua Te Kurapa is used to spending summers on the region's lakes. But this time will be slightly different as he and fellow Bay of Plenty Regional Council summer student, Jemma Hippolite, spend...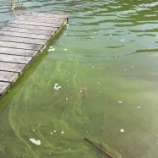 Father and son duo take hands-on approach to protect Rotorua lakes
20 December 2017
Geoff and Van Ewert spent 10 days sewing a weed cordon to prevent weeds from entering Lake Rotomā. Sewing a new weed cordon for Lake Rotomā with a 60-year-old Singer sewing machine and individually attaching 700 floats and over 700m of chain with cable ties is just one of the many things local father and son duo, Geoff Ewert and son Van, do to protect our lakes. Installed on Tuesday at the main boat ramp for Lake Rotomā, Bay of Plenty...