Latest news
Latest news from the lakes...
Lakes E-Newsletters
To sign up to receive these e-newsletters, click here.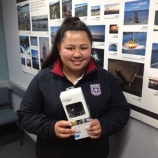 Health warning issued for Otautu Bay of Lake Rotoehu
19 October 2017
A health warning has been issued for Otautu Bay of Lake Rotoehu because of the presence of algal blooms that are likely to be caused by blue-green algae. Sampling has been undertaken to confirm if the blooms are being caused by the potentially toxic blue-green algae. "The health warning means that people should avoid any activity which results in significant contact with the lake water in Otautu Bay," says Dr Neil de Wet, Medical...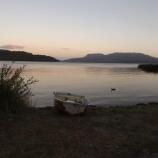 Efforts continued to tackle pesky weed near Mount Tarawera
11 October 2017
Bay of Plenty Regional Council, Department of Conservation and Ahu Whenua Trusts Ruawāhia 2B, Rotomahana Parekarangi 6Q2B and Te Ariki have joined forces again this year to control silver wattle in Tarawera. The Tarawera Wattle Control Project is in its third year of operation with a focus on the heavily infested area between lakes Tarawera and Rotomahana. Regional Council Land Management Officer Scott Kusabs says controlling the wattles...